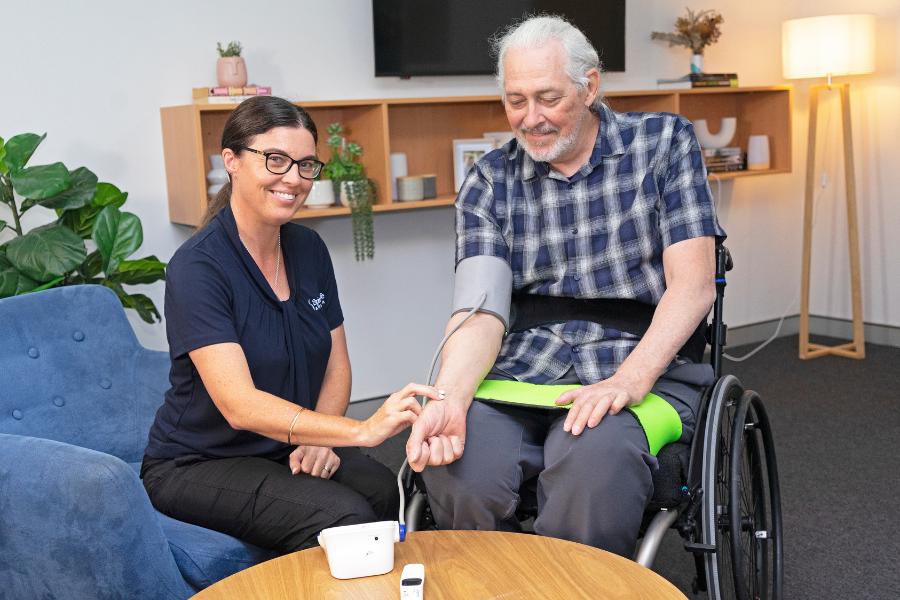 At Spinal Life we provide specialist nursing services dedicated to looking after your health and wellbeing. We work directly with you in one-on-one sessions, in the privacy of your own home and tailor your treatment to your specific needs, so you can spend less time in the hospital, and get back to doing what you love.
When should I see a Community Nurse?
There are several reasons why you may benefit from seeing a Community Nurse these include:
Bladder and bowel management including catheter changes, PEG changes and carer training
Wound care management and assessments
General health assessments, including diabetes management, medication reviews and more
Our Community Nurses are professionally trained to take care of complex needs or challenges you may have as the result of spinal cord damage/injury and other physical disabilities. Our nurses have extensive experience with spinal cord injury and can assist you with any need or requirement you may have as a result of your injury.
Where do we offer Community Nursing?
In our Healthy Living Centres in Brisbane and Cairns
At your home in Cairns
Via telehealth