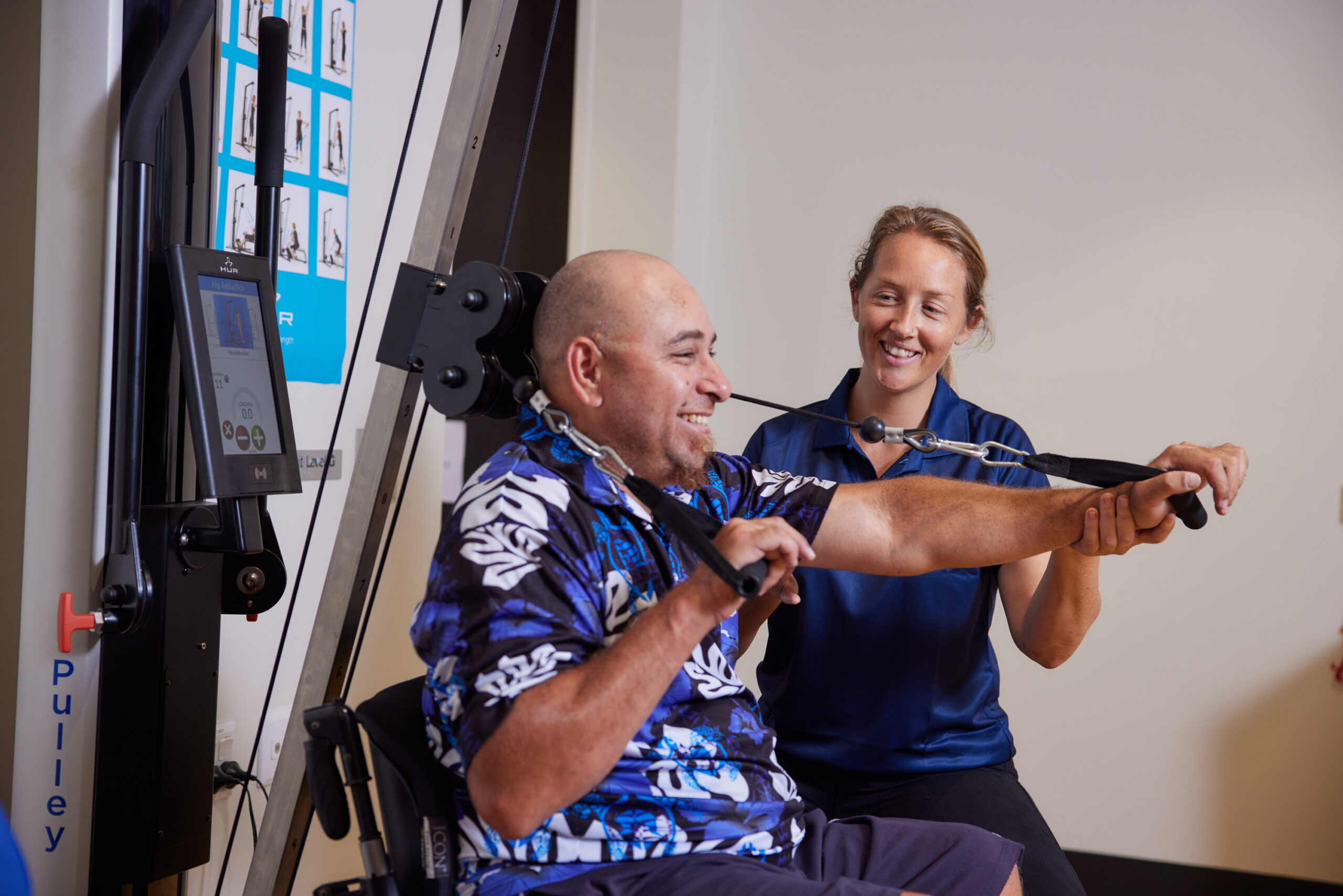 At the Spinal Life Healthy Living in Cairns, we have a fully accessible Active Gym designed specifically for people with physical disabilities. The gym features industry leading equipment that can be tailored to suit the individual, with touch screens, removable seats, gripping supports and hoists available for transfers. The equipment is automatically operated with your fitness program saved on a card which you just tap against your chosen HUR machine and it will automatically change weights, and count your reps and sets.
The gym has everything you need for cardio and strength training, plus an outdoor area to practise your skills using a wheelchair or mobility aid. Where necessary, equipment seats can be removed to allow for manual or power chairs and there are hoists available for transfers.
You can access the gym seven days a week between 7am – 7pm if you have a membership or use the equipment as part of your appointment with our Physiotherapists or Exercise Physiologists.
Active Gym Memberships:
• 3-month pass $214.50
• 6-month pass $429.00
• 12-month pass $858.00
We also offer Senior prices please contact us for more details.
Plus a $22.00 access card provides afterhours access to the gym and access to your fitness program.
NDIS participants may be able to seek assistance to support their pass through the NDIA with Item No: 04_210_0125_6_1 (Support Item – Core Support). To ascertain if a client is eligible to fund their fitness hub pass through their plan, they should discuss this with their Support Coordinator.
To learn more about our gym and memberships, click below or call 1300 774 625 to speak with a Spinal Life team member.
To book an appointment with an Exercise Physiologist for an individually tailored exercise program click here or call 1300 774 625 to speak with a Spinal Life team member.