No matter your level of injury or disability, our multi-disciplinary team can work with you to create an evidence-based therapeutic plan tailored specifically for you and your goals.
Our specialist team can help you build and strengthen your mobility, prepare for post-injury transition between hospital to home, manage pain, manage tone and spasticity and reach your personal fitness or strength goals
Our team will work with you to create a plan and schedule which works best for you, track your progress and outcomes and set you up to maintain your progress in the future. Scroll down for more information on the NDIS-registered therapies and services available at the Centre.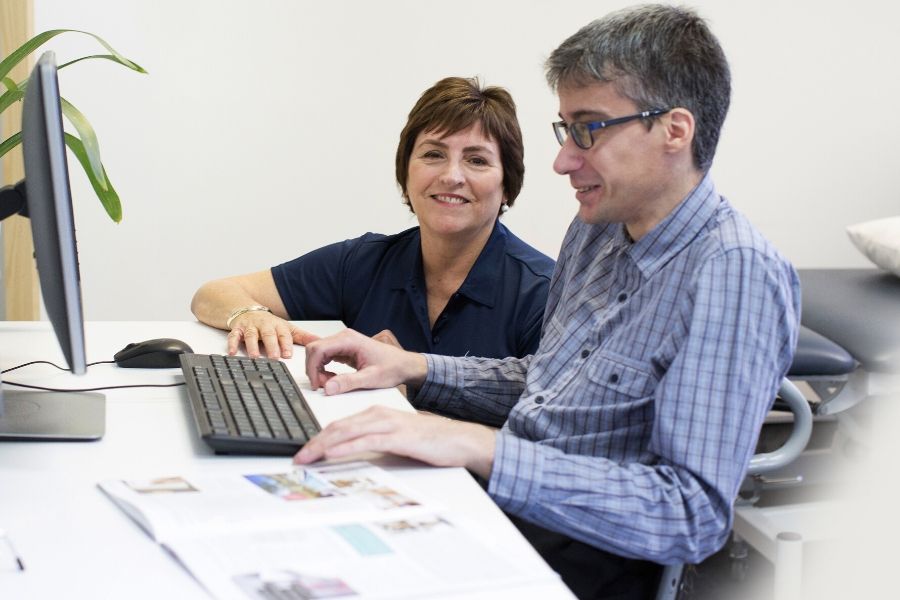 Occupational Therapy
Our allied health professionals are dedicated to helping people with spinal cord damage and other physical disabilities to reach their goals and live a supported and independent life.
This includes finding the best assistive equipment for your individual lifestyle, accessibility modifications for your home or workplace, assistance with NDIS applications and assessments for funding and more.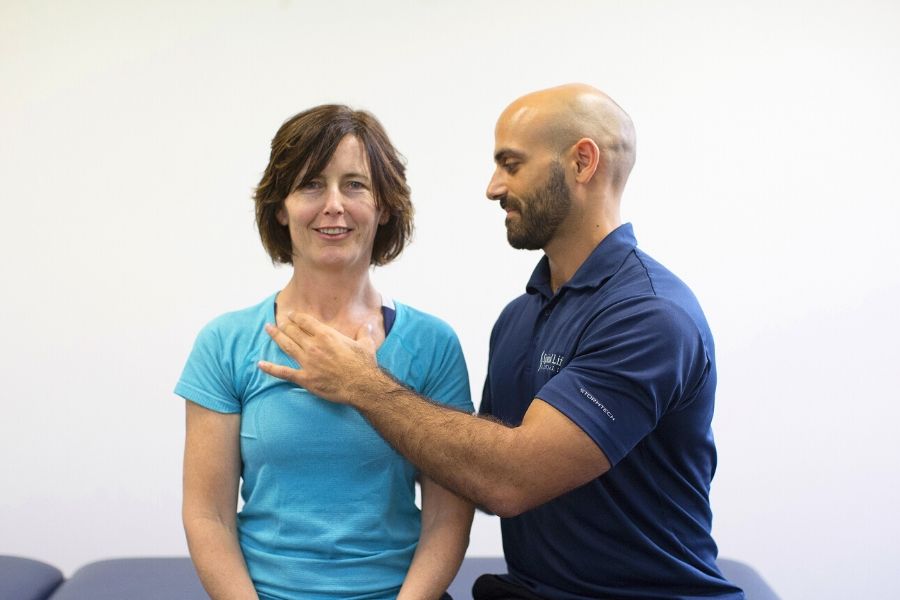 Physiotherapy
Reach your maximum potential with our specialist physiotherapy services, tailored to suit the complex physical challenges that come with spinal cord damage and other physical disabilities.
We can work with you to help manage and reduce pain, regain muscle movements, treat and prevent injuries and assist with best practice for transferring and chair pushing techniques.
Hydrotherapy
Hydrotherapy is a proven effective way to manage rehabilitation, pain and muscle strength for people with spinal cord damage and other physical disabilities.
Our professional team can help you make the most of your time at the Healthy Living Centre's Active Hydro Pool, with one-on-one sessions available to develop a physio plan that works for you.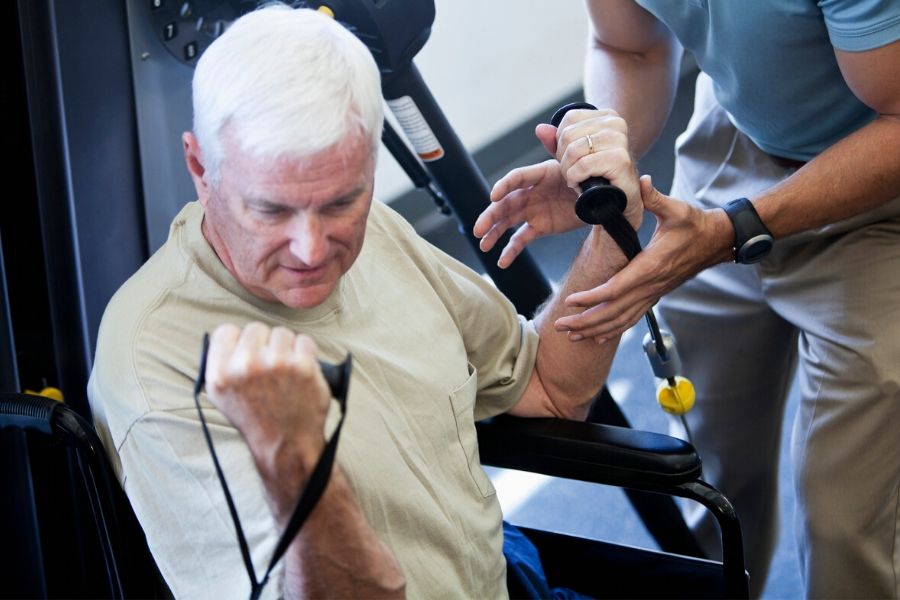 Exercise Physiology
Exercise Physiology is a new Spinal Life service exclusive to the Healthy Living Centre.
This service will support you to make the most of your time at the accessible Active Gym or Active Hydro Pool and develop an informed exercise and training plan.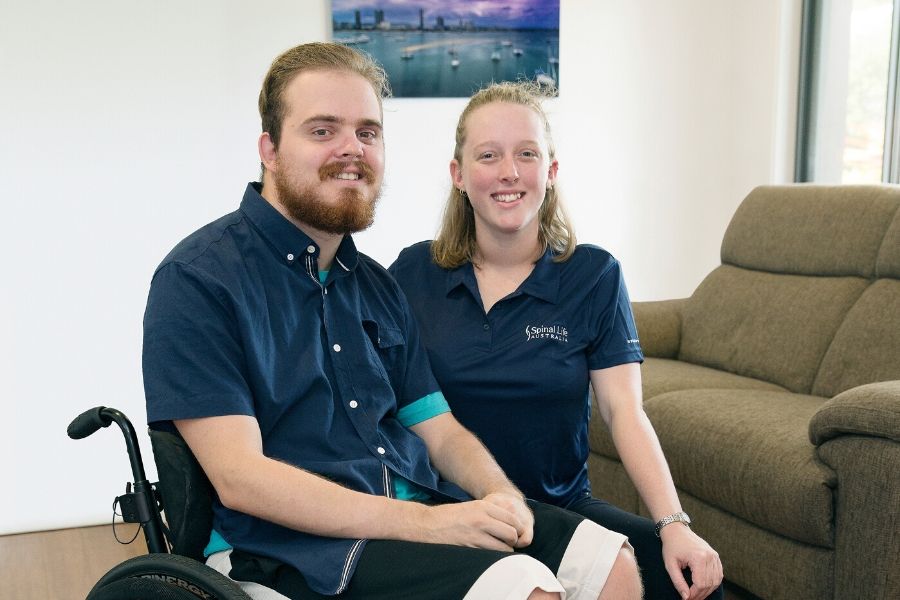 Personal Support Services
Our team of Personal Support Workers are available to provide specialist personal support tailored for people with spinal cord damage and other physical disabilities.
This specialist support doesn't end when you leave the Centre – we can provide personal support for both your daily routine at home and for getting out and about in the community.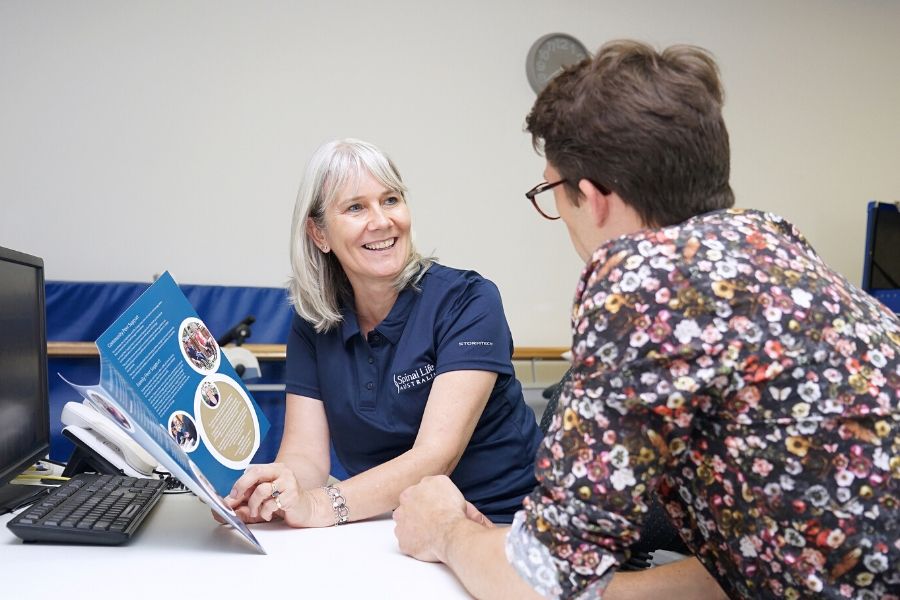 Supports Coordination
The NDIS can be difficult to navigate, but you don't have to do it alone.
Our Supports Coordination services provide unique insights into the NDIS along with the expertise to help develop an NDIS plan that works for you and your unique lifestyle.
We can help you reach your goals by supporting you through your NDIS plan reviews and researching and evaluating the most efficient and relevant providers and services to suit your needs.